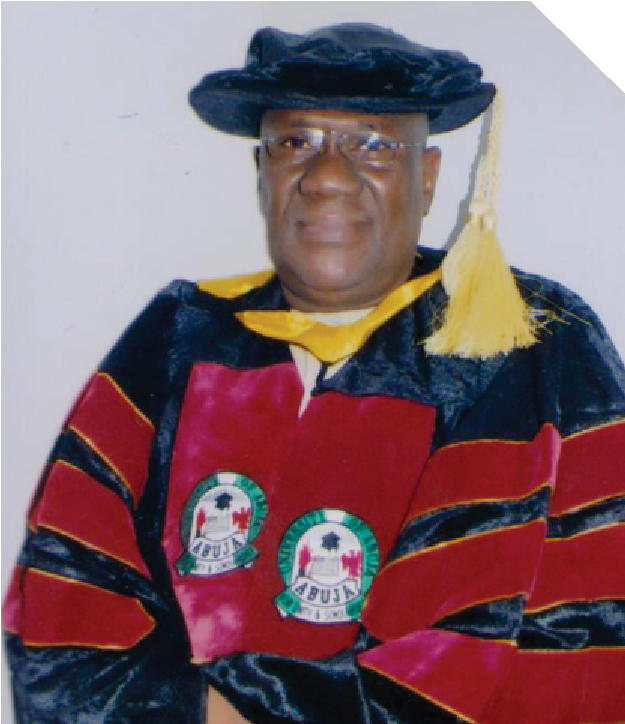 Contact details
Qualification
Dr. Lawal Adamu Abubakar
Dr. Lawal Adamu Abubakar fsi, holds a Doctorate Degree (Ph.D) in Public Aministration Administration and Policy Analysis from the University of Abuja, Nigeria (2010). He is currently an Assistant Comptroller General of Immigration at the Service Headquarters in Abuja. Dr. Lawal worked in different capacities in the Nigeria Dr. Lawal Adamu Abubakar, fsi Immigration Service. In the recent past, he was Comptroller in charge of Bilateral and Multilateral and Focal Point for Migration Partnership, a position that made him appreciate the contemporary International Migration challenges facing origion, transit and destination Countries and related trans-border organized crimes. Dr. Lawal participated in several international and local workshops, conferences, Bilateral and Multilateral Discussions between Nigeria and several countries around the world as a member on Nigerian delegation, aimed at fashioning out initiatives to combat irregular migration amongst other issues.
Some of the workshops, conferences and bilateral and multilateral discussions including the following, Migration Dialogue (Global Compact for Regular, orderly and safe Migration), New York, USA (2013). 3rd Pan-African Forum on Migration, Kampala Uganda (2017). Capacity building workshop on Formulation/ integrating Migration Policies into National/ Regional development frame works, Zanzibar, Tanzania (2016). Participated at the conference on generating common understanding of the challenges of Smuggling of Migrants (SOMs) and Trafficking in Persons (TIPs) between Nigerian and Nigerian Law Enforcement Officials, Lagos Nigeria (2018). Participated at the train the trainer course on ECOWAS border Management Manual within the framework of Joint ECICMPD initiative Cotonou, Benin Republic (2017). Member Nigerian Delegation on the validation of Prisoner transfer Agreements between the Federal Republic of Nigeria and Hong Kong. Member Nigeria Delegation on the Validation of Prisoner transfer Agreement between the Federal Republic of Nigeria and the Macao Special Administrative Region of the People's Republic of China (2018). Member Nigerian Delegation: 6th Round of the Inter governmental Negotiation on Global Compact for safe, orderly and Regular Migration, New York (2013). Participated at the FRONTEX (European Border Coast guard Agency) Annual bilateral talks with third world Countries, Poland (2016). Participated at the workshop on Advanced Multinational Regional Border Patrol Strategy, Yaoundé Cameroon (2017). Participated as a member on Nigerian Delegation at several annual Bilateral discussions on Migration between Nigeria/ UK, Nigeria/ Germany, Nigeria/ Denmark, Nigeria/ Switzerland etc. Participated as a member on Nigerian Delegation on the Validation Conference on Free Movement in Africa, held in Rwanda. Participated on a study tour of selected NIS Personnel on Blue Sea Operations in Malta.
Dr Lawal teaches courses in Development Policy and Social Change, National Planning and Implementation on Part time. He is also a certified trainer in Hostmanship. He has many publications.Dr Lawal is a fellow of the Security Institute.
Development Policy and National Planning